Your COVID-19 Safety Plan
For British Columbia's latest public health orders and activity/travel advisories, please visit gov.bc.ca.
Travel advisory
At this time, all non-essential travel should be avoided. This includes travel into and out of B.C. and between regions of the province. For example:
Do not travel for a vacation
Do not travel to visit friends or family outside of your household or core bubble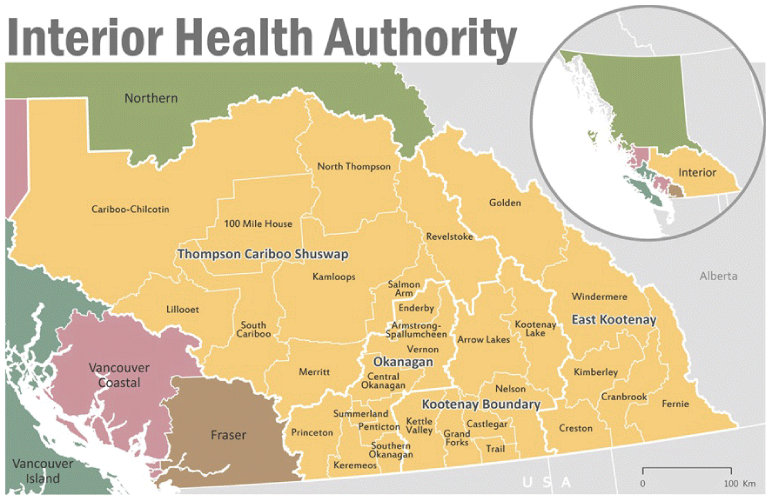 What is the Resort doing for your COVID-19 safety and prevention?
A word from President and CEO, Peter Plimmer, "Everyone in our Resort has done a huge amount of work, we have a really strong and amazing winter product, and I want us to convey to our guests that their skiing experience will not be compromised. We are doing our best."
These Policies are subject to change due to recommendations and best practices within the industry and as mandated by local, provincial and federal government bodies. As a resort we are working towards certainty and have to plan that this will be extended well in to the upcoming winter season.
Day Tickets
New this year, we've introduced an online, no-touch day ticket system. This is the ONLY way to purchase a day ticket. When you purchase an online day ticket, you automatically save 25% off the retail price of the day. Day ticket pricing is adjusted for mid-week, weekends, and peak periods. These tickets must be collected at one of 15 pick-up ticket boxes located around the resort.
Rentals
Please have a valid lift ticket before you rent. Visit the rental section for
more information
.
Getting Here
Unfortunately we are unable to offer any express bus service from the Central Okanagan/Kelowna this year.
---
See below for list of our COVID-19 safety plan.


Arrival at the Resort
On weekends and during peak periods you will be greeted by a parking attendant guiding you to an appropriate place to park.
We have ensured that:
Hand washing and sanitization stations are available throughout the resort.
Regular sanitization of surfaces takes place and have increased daily sanitization protocols.
Plexiglass partitions have been installed at all counters where customers and staff interact.
All staff have been equipped with and will be wearing a mask or face covering.
Mask dispensers are available throughout the resort in various locations
We ask that you please:
All persons 3 years of age and older must wear a mask or face covering in all lift lines, loading and unloading the lifts, and in all indoor spaces.
Wash or sanitize your hands often.
Practice physical distancing of a minimum '2m (6ft).
Wear a mask or face covering in all lift lines, loading and unloading the lifts, and in all indoor spaces.
We require both the mouth and nose to be fully covered. Any mask with ventilation holes, gaps or opening in them would not be appropriate. Full face helmets with ventilation holes are also not permitted. If you can see your breath, your face covering isn't appropriate.
View the BC Centre for Disease Control's guidelines on masks, here.
Face coverings are required for all activities: Horse Sleigh, Dog Sled, Snowmobile and Fat Bike.
Accessing Day Lodges
All day lodges will be open at 50% seating capacity to abide by physical distancing standards.
Automatic sliding doors have been installed where possible to reduce contact points.
Touchless taps have been installed in all public washrooms.
All washroom facilities have handicap stalls with footpulls in addition to the existing handles.
Plexiglass partitions have been installed in all day lodges.
Outdoor washroom facilities have been installed at Gem Lake, Happy Valley and in the Village Centre to reduce traffic in day lodges.
Outdoor Operations
Appropriate signage, flags, and stickers have been installed to remind everyone of physical distancing and to promote efficient flow in high traffic areas.
Access to ski runs and lifts
All staff and guests must wear an appropriate face covering in lift lines, loading and unloading the lifts.
Guests arriving at the lift in groups can ride the lift with their bubble.
Singles will enter the lift through the main lift corral.
Singles are welcome to ride alone or with one other single at the opposite end of the chair. No guest will be required to ride with a stranger.
The gondola is sanitized with a Health Canada approved disinfectant - more details.
TELUS Park will run as usual. Only sanctioned, authorized events will be permitted.
All lifts with the exception of the Falcon Chair are scheduled to run each day. The Falcon will be closed mid-week.
Ski Patrol
The Ski Patrol team treats trauma patients ONLY. Sick people do not fall into this category and will be directed to the medical clinic.
Guests will be asked to wear masks before being treated by ski patrol, and will be taken direct to their on-hill accommodations, private vehicle, clinic, or an ambulance to reduce traffic through the patrol hut.
Patrol hut doors will be equipped with doorbells and guests let in as necessary.
Rentals
The rental shop has been reconfigured to promote physical distancing and limit contact between staff and guests wherever possible.
All rentals will be distributed through the Village Centre Mall location. The Happy Valley and Kids Centre locations have been closed for 2020/21.
Pre-purchasing will require you to have a day ticket or season pass.
The rental shop will now feature a touchless laser boot measuring system to help decrease the number of touch points of the rental process and ensure the perfect fit.
Due to covid-19 the rental of winter clothing has been suspended.
We invite you to visit our retail outlets Altitude or The Rider, located in the Village Centre Mall for a fantastic selection of outdoor clothing.
Ski School
The Ski & Board School desk has been relocated to the Kids Centre.
Pre registration is required for all lessons.
Kids Centre will be open for emergency children services only such as washroom use and warming.
Retail
We are reviewing and monitoring the Canadian Retail Council on safe operating procedures for all of our retail locations.
Hours of operation will reflect Village Centre Mall Hours.
Hand sanitization stations will be located at the front of each shop – we ask you sanitize before coming in to the stores.
Both Guests and Staff are required to wear a mask at all times in the store.
There will be a limited occupancy capacity outlined to promote physical distancing.
Products that come in close proximity to your face will be quarantined off the shelf for a period of 24 hours.
Dizzy's has been fitted with automated doors and all other locations will continue to have open doors during business hours.
Dizzy's bootfitting is by appointment.
Activities Desk
We have appointed more staff to the call centre to assist with online/phone bookings.
Some activities have reduced capacity, and limited reservation numbers to maintain physical distancing.
Face coverings are required for all activities: Horse Sleigh, Dog Sled, Snowmobile and Fat Bike
Dining
Our Food & Beverage Management Team is all COVID-Safe Certified.
Reduced indoor capacity and increased outdoor seating and service where possible.
Online ordering and payment system implemented in day lodges to reduce line ups.
Increased options for takeaway and 'assemble-at-home' meal kits.
Staggered start times for all employees to ensure physical distancing requirements are met.
All employees are subject to a touch less temperature check and must sign a declaration of health before starting their shift.
All staff will be required to wash their hands every 15 minutes, and must sanitize their hands between servicing new guests.
Mandatory face masks for all employees while on shift.
All Big White Food and Beverage outlets have a strict and thorough 30 minute disinfection routine for all high touch point areas.
One way traffic is incorporated where possible to help promote the safety of our guests and staff.
We have installed plexi glass anywhere where physical distancing cannot be maintained.
All washrooms are on a strict 30 minute disinfection schedule.
Working closely with industry hygiene suppliers to ensure we are using the most advanced and fastest acting disinfecting products which are Health Canada approved.
We have incorporated strict external delivery protocols to ensure contact points are limited and sanitation plans are in effect.
Accommodations with Big White Central Reservations
Booking Accommodations
We've got you covered with our Flexible Cancellation Policies! Providing you with Peace of Mind when booking with Big White Central Reservations. Learn more.
March 19, 2021 Update:
British Columbia Public Health Order as of December 7, 2020, at present in effect indefinitely, strongly recommending no non-essential travel. Big White Central Reservations is now only accepting bookings from our local area for the remainder of the 2020/2021 ski season. Big White Central Reservations will refund your booking if you are from outside our local area.
Please click here for full Provincial Health Order and here for BC Government Website
Due to the BC Provincial Health Order, we are now limiting bookings to our local area only for the remainder of the 2020/2021 ski season.
Free Cancellation with full refunds up to 48 hours prior to arrival should Government restrictions be in place from your departing city, province or into British Columbia.
If you or a member of your party tests positive for Covid-19, is waiting for test results, has symptoms of Covid-19 or has been told to self isolate by a Local or Provincial Health Authority in the lead up to your booking, we kindly ask that you contact us immediately and you or the member of your party do not travel to Big White. If this means that you need to cancel your booking, within 48 hours prior of arrival, we will move your booking to a later date this season with no penalty.

*Please note any increase in rates due to date change will apply

Credit Options for the 2021/2022 Ski Season should you have to cancel.
Keeping Up with the Changes, as the world situation evolves so will we, we've got you covered!
Checking into and checking out of your Accommodations with Big White Central Reservations
Please contact us the day before your arrival to request an early check in.
We have added plexiglass partitions at our front desks to provide an extra level of precaution for our guests and team members.
Know before you go: Wear a mask, know your license plate, have your booking credit card available.
Follow the markers on the floor to ensure you are 2 meters from the guest in front of you.
We are requesting only one member of your group check-in at the Front Desk.
If additional guests will be arriving separately, please obtain a key or key card at check-in for your additional guests.
To ensure our guests and staffs safety we will be sanitizing the front desk, keys, POS machines, and pens after each guest.
A Registration card and Health Declaration is required to be completed at the time of Check-In. Guests are requested to place their ID and credit card face up on the desk, during check-in.
Big White Central Reservation will be cashless, please be prepared with a debit or credit card.
Room keys will be left in your unit upon check out, no need to come back to the lobby on departure.
Cleaning Protocols with Big White Central Reservations
Our health and safety measures are designed to address a broad spectrum of viruses, including COVID-19.
There will be a minimum 24 hours between all bookings.
Upon departure, a deep clean will be conducted in the room complete with a full disinfectant application.
Bacteria killing products will be used to "fog" the entire unit.
To minimize the number of touch points in the units non essential items have been removed.
Stay over services will not be provided but if you require replacement of any linens or paper products just let us know and we will deliver them to your unit door.
Please
click here
for full details of Big White Central Reservations Commitment to Cleanliness.
Big White Transportation
Airport Shuttles
Please note: Airport Shuttle Service is suspended for the remainder of the 2020/2021 winter season
On Mountain Bus and Shopping Shuttle
To continue to act in accordance with the instructions of the BC Ministry of Health and other Government officials, we are suspending the operation of this activity/program due to the challenges with maintaining social distancing, sanitization and the safety of our staff and guests.
Protocols If You Suspect You Have COVID-19
Important Information for You to Know If You Suspect You Have COVID-19
If you are at the resort and exhibiting symptoms related to COVID-19, please consult the BCCDC Self-Assessment Tool here. If you require a medical consultation you can contact our on-mountain clinic, Whitefoot Medical Clinic (250 765 0544). The clinic is located at 5375 Big White Rd and is 2 kilometres or less from anywhere at the resort.
All patients will be registered through the clinic and a virtual appointment will be scheduled. From there, our on-mountain doctor, Dr. Mike Figurski will determine a treatment plan. The clinic will have COVID-19 tests on hand.
IT IS MANDATORY THAT ANY PERSONS WAITING FOR THE RESULTS OF A COVID TEST SELF ISOLATE UNTIL A NEGATIVE RESULT IS DETERMINED.
In the event you test positive, you will be required to self-isolate until you are contacted by a Provincial public health official for contact tracing purposes.
As the COVID-19 situation continues to evolve, protocols regarding the health and safety of our guests will change to meet CDC best practices.
Suspended Services
We are suspending the operation of the following services due to the challenges with maintaining social distancing, sanitization and the safety of our staff and guests.
Tot Town Daycare
Tube Park
Night Skiing
Skating Rink
On-mountain shuttle
Shopping shuttle
Dining Sleigh Tours
Express bus service
Ice Climbing Tower
Skate Rentals
Kelowna Rocket Hockey games trips
Freeride, Ladies Day, Masters Monday, Masters Week, After School Program, Park Chics, Never Ever Days, have been suspended during the 2020/21 season