Staying Connected in a Mountainous Paradise with TELUS PureFibre
Posted On: August 25, 2020 |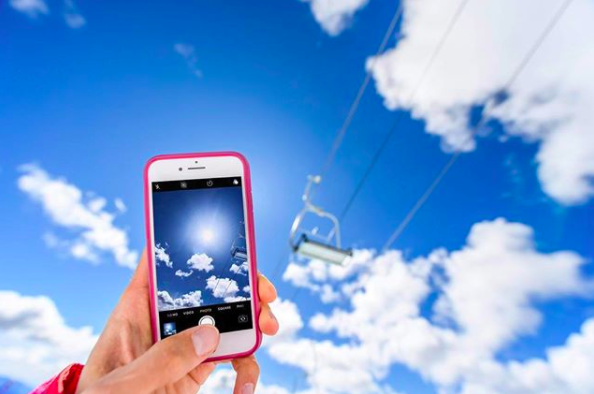 It goes without saying that in most remote communities, the ability to stay connected to the outside world can be a little frustrating. At Big White Ski Resort, this is not the case. Sure, lots of guests come to unplug, enjoy nature and escape their realities while at the resort – but, for those who are looking to still post that selfie, email their coworker, order take-out, pay bills, watch a movie – Big White's got your back.
This year, we've installed TELUS PureFibre – Canada's fastest internet (based on the national average)* on a direct, 100% fibre optic connection – throughout our resort accommodation, the Village and at our day lodges. What does this mean for our on-mountain residents, guests and staff? Consistent video conferencing; smooth online learning; and – a staple – seamless Netflix-ing. 
Take Andrew Devlin, for example. Devlin is the VP of a successful software company out of San Francisco, and spends about 50% of his Winter at his home away from home on the mountain – since quarantine, he has spent a lot of his Spring and Summer up here as well. While he's at Big White, he relies on a good connection to the rest of the world 100% of the time. 
"In my experience, there is always a cost to spending time at a recreational property, or vacation resort – and that is typically connectivity.  Big White is a serious exception to that rule – and I could not be more grateful," Devlin says. 
"I have hosted calls with over a hundred people on Zoom, and shown them the view out my office window (of the mountains) and there is not a person on the call who is not jealous." 
Devlin adds he spends at least eight hours a day on video conference calls, not to mention quoting and service systems, email, chat, and other applications. His family also enjoys Netflix, Apple TV and gaming – without interruption, he says. 
At Big White, TELUS PureFibre has download and upload speeds up to 150 Mbps.
While Devlin does spend a lot of his time on the computer while at Big White, he realizes how lucky he is to be able to work from home, and have that home be in one of the most super, natural places on earth.
"It is a joyful luxury to have this connectivity, the nature and experience, the amenities and above all else - the PEOPLE of Big White in my life and in my family's life. Whilst not full time – we truly call it home. I have had a place at Big White for over 20 years, and cannot imagine a life without it."
*Canada's fastest internet based on a national average: Based on a national average of the PCMag Speed Index that compares major Canadian ISPs using over 33,000 tests conducted between June 1, 2019 and June 2, 2020. Reproduced with permission. © 2020 Ziff Davis, LLC. All Rights Reserved.